Just days ago, CBS aired the highly anticipated interview with Prince Harry and Meghan Markle, and what Meghan had to say about Kate Middleton left everyone shocked…
And now, Prince William and Kate Middleton have broken their silence.
Scroll on to find out what they said.
Now, many would argue that, since stepping down as senior royals in January 2020, the scrutiny surrounding Prince Harry and his wife, Meghan Markle, has intensified to unimaginable levels.
In a joint statement via Instagram, Harry and Meghan announced that they wanted "a normal upbringing for their child" and they felt that spending their time between the U.K. and America would be much more appropriate for their family environment.
Quite understandably, this came as a huge shock worldwide…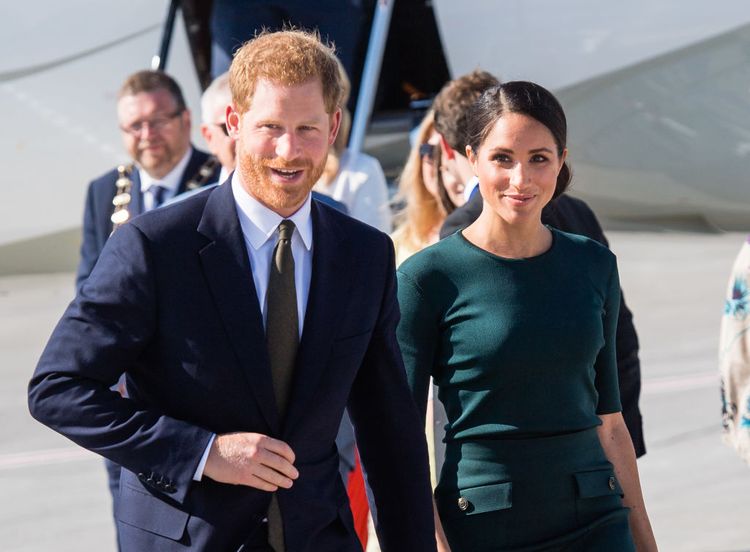 As it did to the royal family themselves.
Reports at the time of the announcement claimed that the Queen wasn't notified of Harry and Meghan's plans to step down until after their social media revealation.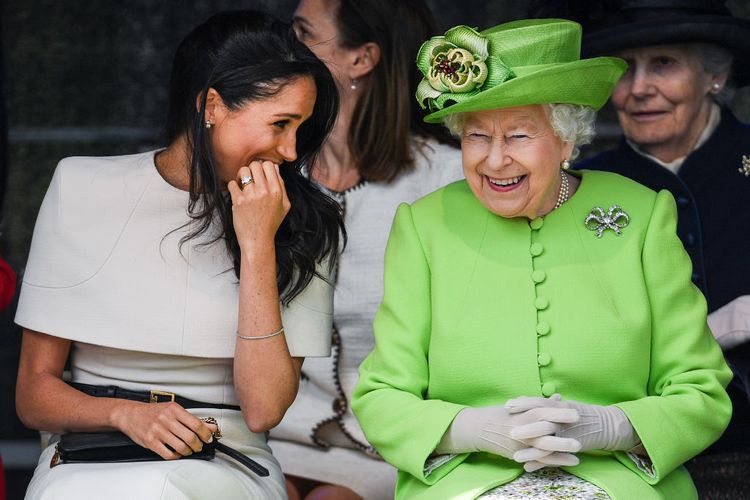 Her Majesty published a statement shortly afterward, which read:
"Discussions with The Duke and Duchess of Sussex are at an early stage. We understand their desire to take a different approach, but these are complicated issues that will take time to work through."
But, regardless of the controversy, the couple stuck to their word and made the move to Los Angeles…
Where they remain today in Montecito, Santa Barbara, an area renowned for its secluded hillside estates that promise the utmost privacy and, thus, have attracted a whole host of celebrities including Oprah Winfrey, Tom Cruise, and Ellen DeGeneres, who all own homes there.
The pair seem to be living the lives they've always wanted in L.A…
And to make things even more exciting, they announced on Valentine's Day that they are expecting their second child together with this highly-publicized photoshoot.
But despite the big move and step down, the couple still weren't content with their roles in the British monarchy…
So, last month, they announced that they would officially not be returning as working members of the royal family.
A statement from Buckingham Palace said the royals were "saddened by their decision" but that Harry and Meghan "remain much-loved members of the family."
"Following conversations with The Duke, The Queen has written confirming that in stepping away from the work of The Royal Family it is not possible to continue with the responsibilities and duties that come with a life of public service," the statement read.
"The honorary military appointments and Royal patronages held by The Duke and Duchess will therefore be returned to Her Majesty, before being redistributed among working members of The Royal Family."
Predictably, the announcement triggered a media storm…
And among all of the love and support came the negativity and surges of criticism.
In the weeks following their dramatic departure, the couple remained relatively under the radar…
Until Harry took part in a widely televised interview with friend and host, James Corden, for The Late Late Show.
Here, Harry revealed – for the first time – the reason he and Meghan stepped away from the royal family.
When asked, "what made you walk away from the royal family?", Harry politely corrected him by saying, "I didn't walk away."
"It was stepping back rather than stepping down. It was a really difficult environment that I think a lot of people saw… we all know what the British press can be like! And it was destroying my mental health, I was like 'this is toxic!'"
"I did what any husband and father would do."
"I needed to get my family out of there!" he then said.
"But we never walked away. And as far as I'm concerned whatever decisions are made on that side, I will never walk away. I will always be contributing but my life is public service, so wherever I am in the world it's going to be the same thing."
"My life is always going to be about public service and Meghan signed up for that."
"The 2 of us enjoy doing that and trying to bring compassion and try to make people happy, and try to change the world in any small way we can," he explained.
Following this groundbreaking interview, it was then announced that the couple had sat with their friend and broadcasting giant, Oprah Winfrey, for a tell-all interview.
And then the moment the entire world had been waiting for came.
The interview aired Sunday night on CBS at 7 pm.
And, of course, it triggered a storm that nobody quite expected.
Meghan made some mind-blowing allegations against the royal family…
And one of her accusations was against the Duchess of Cambridge…
​There had been previous reports that Meghan upset Kate in a row about the flower girl dresses, however, Meghan claims it was the other way around.
She said Kate was the one that upset her.
Meghan said she has now forgiven Kate, and admitted she's a "good person."
She says that Kate even gave her flowers and a written apology after the incident.
Although Meghan said it was a "turning point."
Speaking to Oprah, she said: "Everyone in the institution knew it wasn't true. I am not sharing that piece about Kate to be in any way disparaging about her. I would hope that she would want that to be corrected."
Following the interview, the royal family have remained very quiet.
But now, Prince William and Kate Middleton have broken their silence with an Instagram post which has divided opinions online…
The couple took to their Instagram account, Kensington Royal, to share a photo of the Queen during her Commonwealth Day speech on March 7th.
During the Queen's speech, she delivered a message about "unity" and "friendship".
Alongside the picture is a caption that reads: "Today is #CommonwealthDay. The Commonwealth is a voluntary association of 54 independent countries. Her Majesty The Queen is Head of the Commonwealth."
Stay tuned for all the latest updates…