The world of fashion changes so fast, we can hardly keep up with it. One thing may be popular today, then out of style tomorrow. But fashion editors and journalists manage to follow all kinds of modern trends and even manage to make them their own.
TrustNews was really curious to know what people who "know everything about fashion" wear. Let's have a look!
Suzy Menkes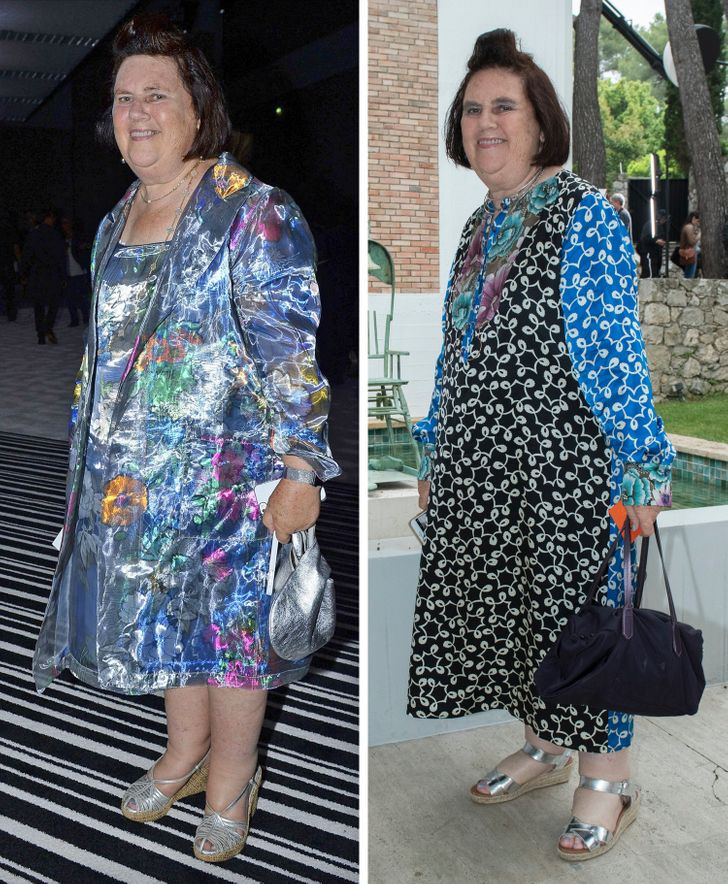 This smiling lady is 75 years old and is one of the most influential fashion critics in Great Britain. Some time ago, Suzy Menkes was an editor for International Herald Tribune and is now an editor for Vogue International. Despite her professional skills, her own looks are often discussed among people in the fashion industry.
Lynn Yaeger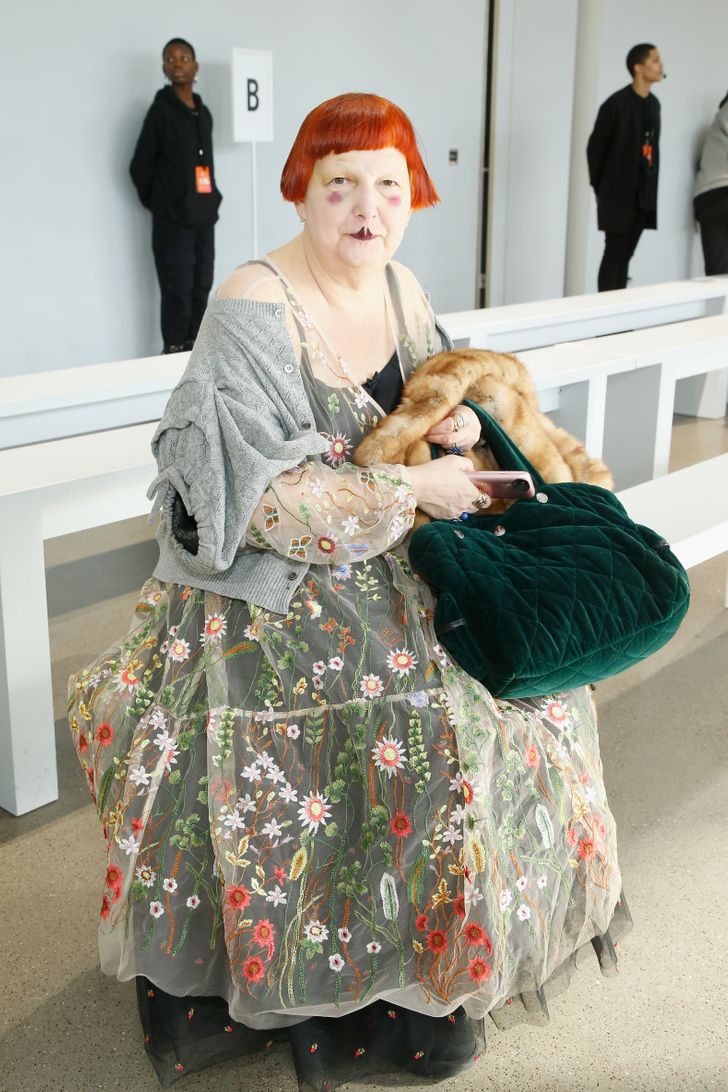 Lynn Yaeger is one of the most shocking (and influential) fashion journalists in the world. She writes for Vogue Magazine and works as a fashion editor at Vogue.com. This woman knows how to stand out in a crowd, but we doubt you'd like to borrow any of her looks.
Anna Dello Russo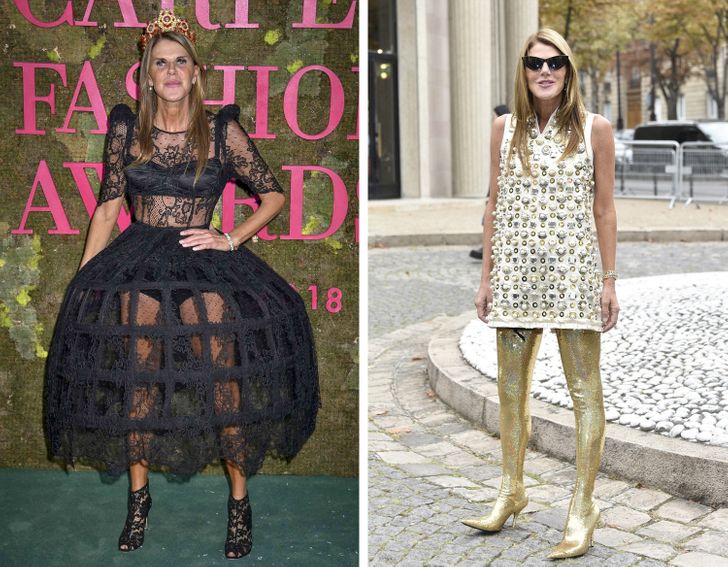 Anna Dello Russo is a creative consultant and editor-at-large for Vogue Japan. She loves bold looks and knows how to look stylish and strange at the same time. Anna also collects designer clothes and accessories.
Grace Coddington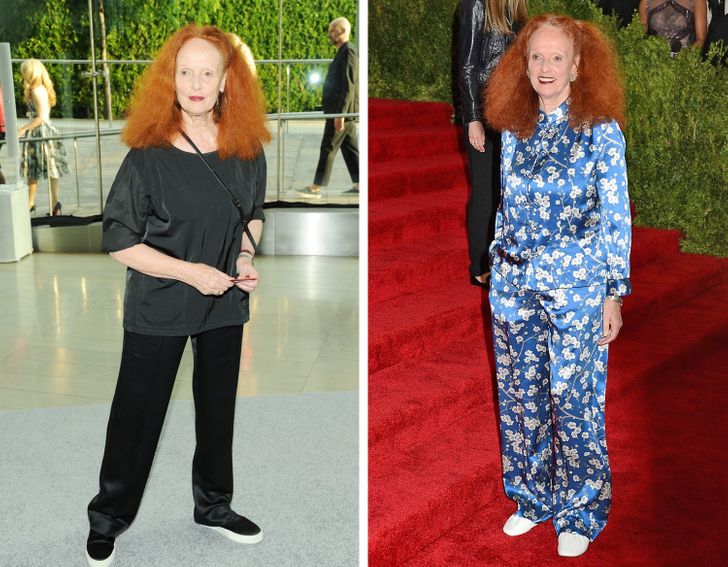 This woman with red hair is the creative director at Vogue Magazine and a former model. She often chooses extraordinary outfits but we have to admit, Grace looks really young for someone who's 78 years old.
Miroslava Duma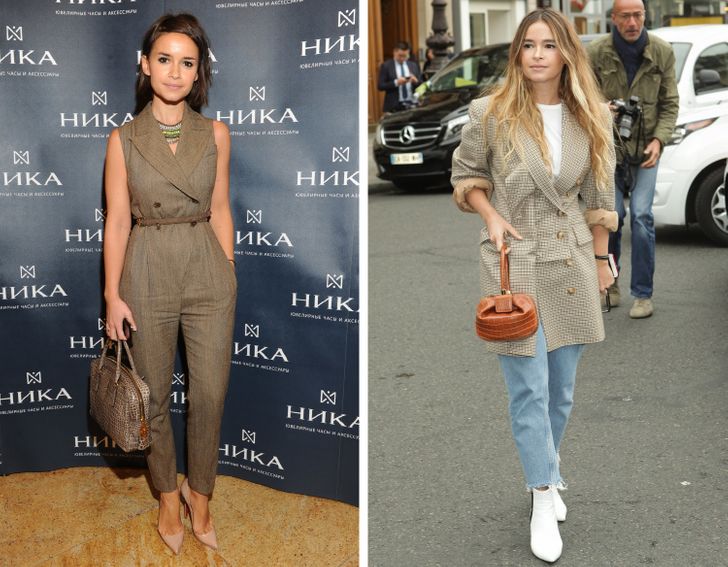 Miroslava Duma is one of the brightest people in the world when it comes to Russian fashion. Her style is light and elegant. At the beginning of her career, Duma worked as a special projects director at Harper's Bazaar and now is the editor-in-chief for her own fashion site, Buro 24/7.
Emmanuelle Alt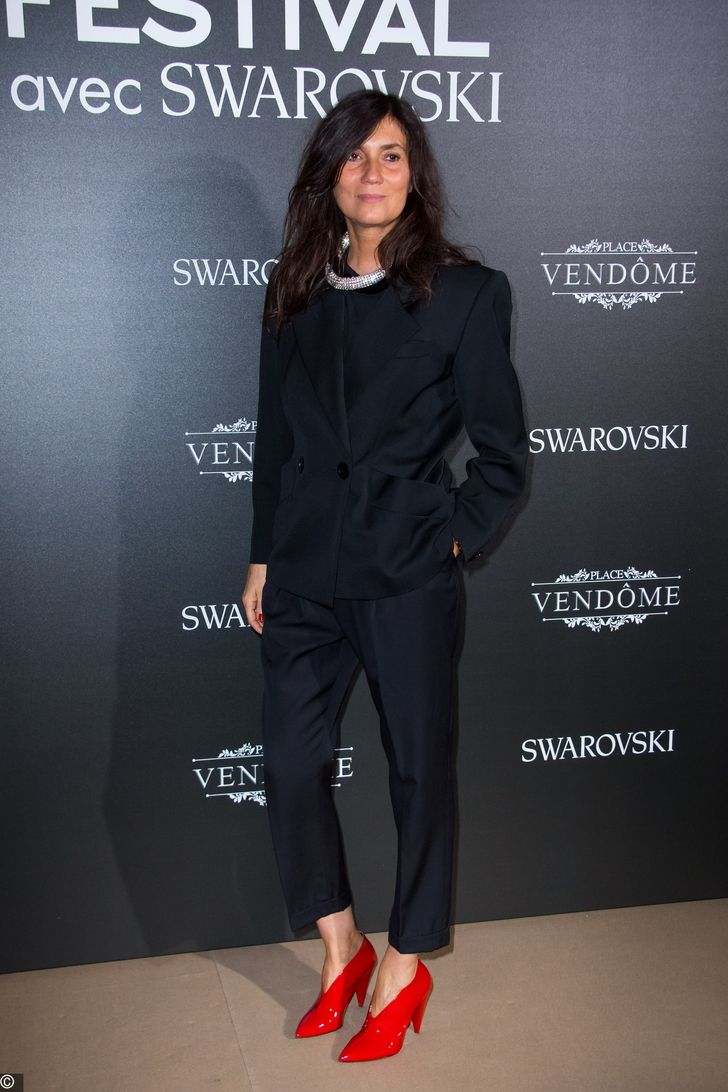 When Editor-in-Chief of Vogue Paris, Emmanuelle Alt is asked to choose between a dress and pants, she always chooses the latter. Alt's looks are immaculate — she loves a more classic style and prefers low key colors.
Christine Centenera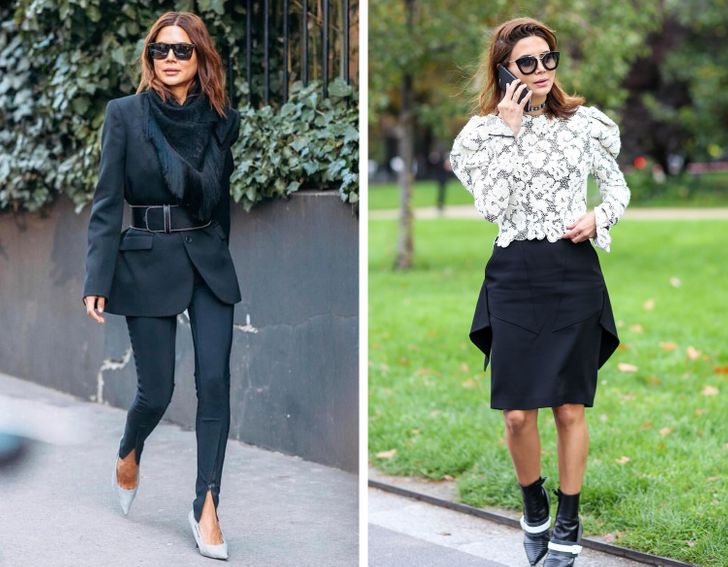 Christine Centenera is a former fashion editor for Harper's Bazaar Australia, and today serves as the senior fashion editor at Vogue Australia. She knows how to choose modest, yet elegant and stylish looks.
Carine Roitfeld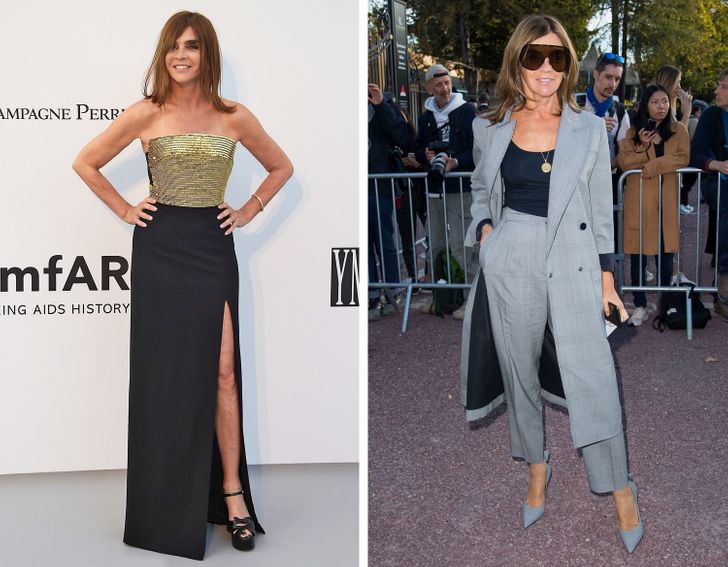 Though Carine Roitfeld is the former editor-in-chief for Vogue Paris, she and fashion are inseparable. She founded CR Fashion Book Magazine, became its editor-in-chief, and continues to be one of the most fashionable people in the world.
Anna Wintour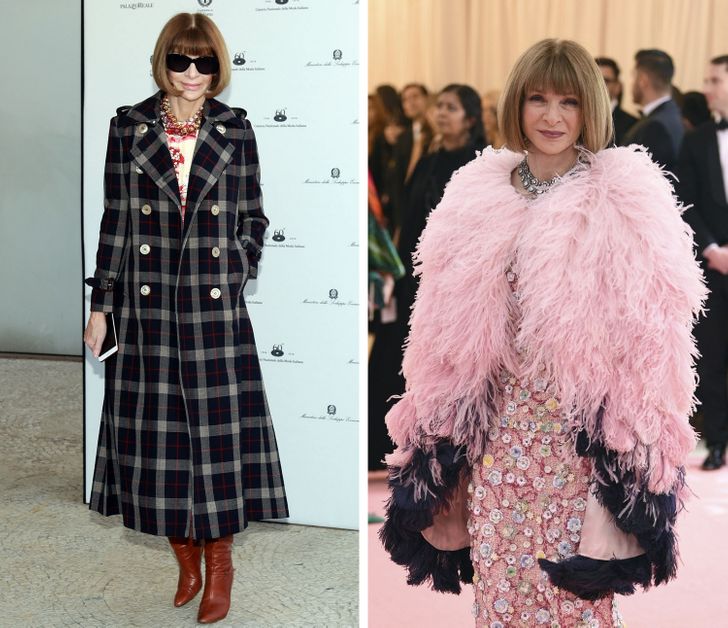 Anna Wintour has been the editor-in-chief of Vogue since 1988. She always looks elegant and is considered to be one of the most influential people in the fashion industry.
Angelica Cheung
Angelica Cheung is the editor-in-chief of Vogue China. She isn't that famous in the world of fashion, but it doesn't stop her from being stylish.
Kerry Pieri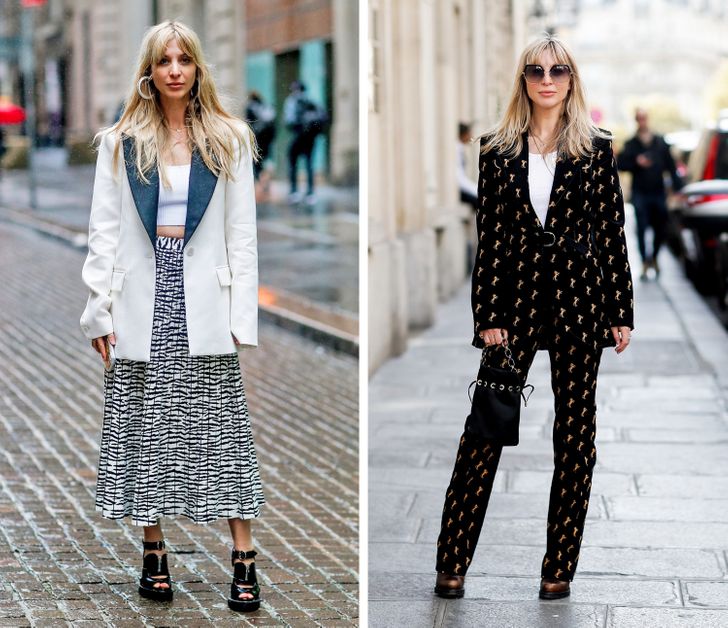 Kerry Pieri is a fashion director at Harper's Bazaar. She prefers rather simple and comfortable clothes and looks incredibly stylish. Her Instagram is full of amazing fashion looks.
Julia Sarr-Jamois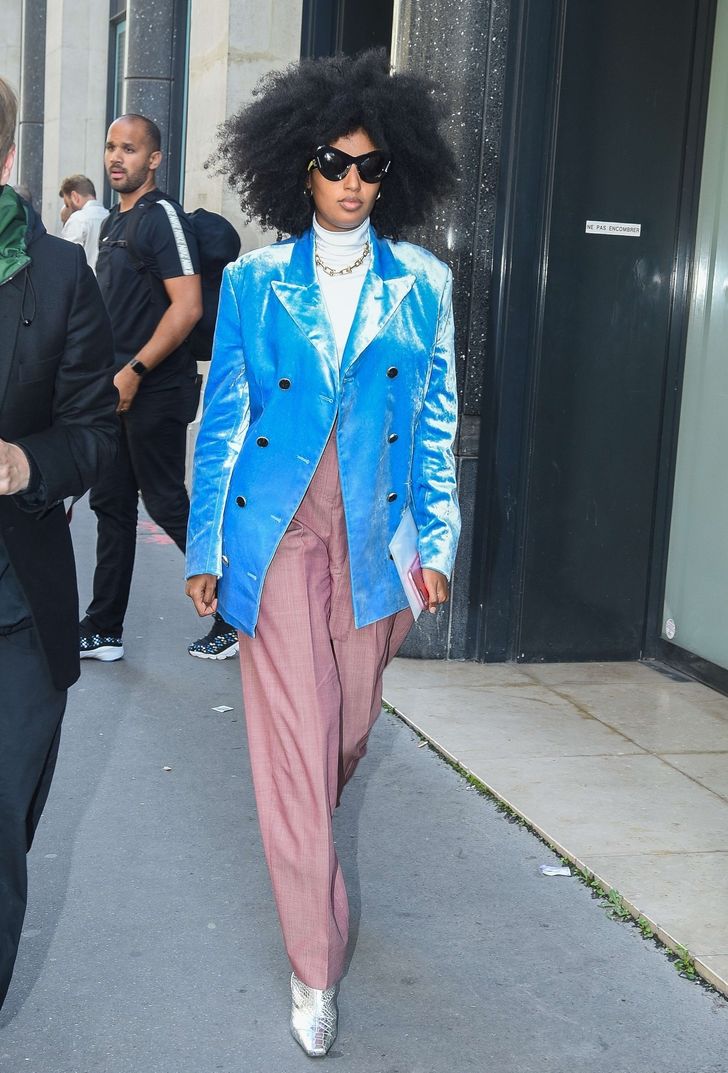 You'll always recognize this fashion editor-at-large from British Vogue. Her bright outfits and voluminous hair serve as her most unique features. Thanks to her sense of style, she's on the list of the most impressive women in the world.
Kate Lanphear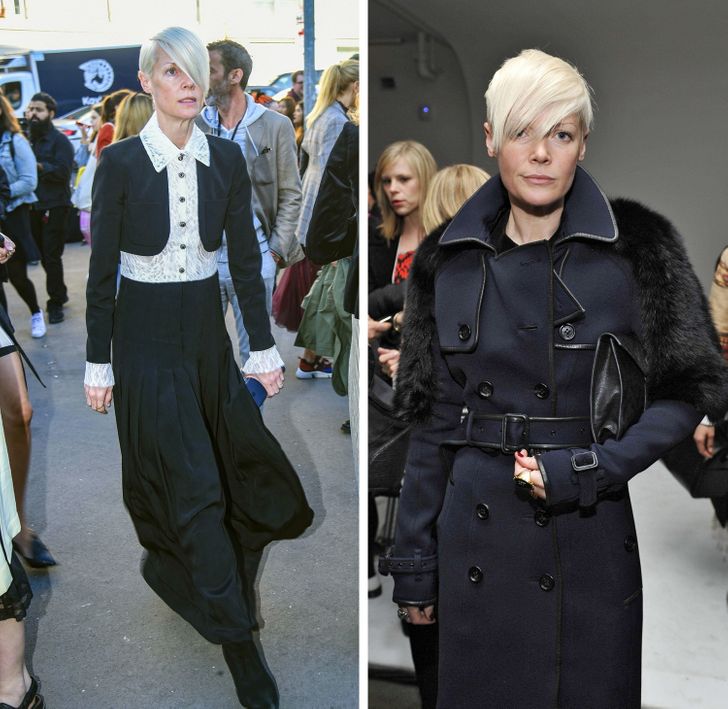 Kate Lanphear has worked for Vogue Australia, Harper's Bazaar Australia, and American Elle, was the editor-in-chief for Maxim, and recently became a creative director at Marie Claire. She combines both men's and women's clothes and looks really stylish.
Giovanna Battaglia Engelbert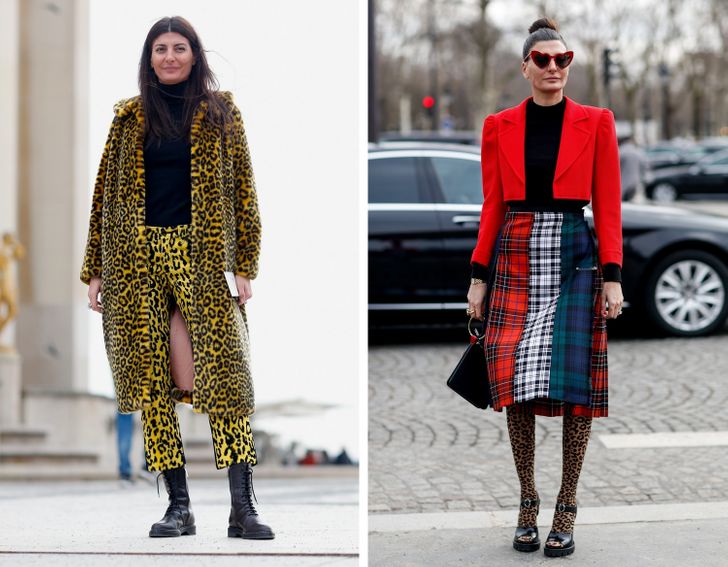 Giovanna Battaglia is an Italian fashion editor and creative director. She knows how to combine bold colors and clothing of different lengths. Giovanna shows the world how to look stylish — especially when it comes to wearing leopard print.
Glenda Bailey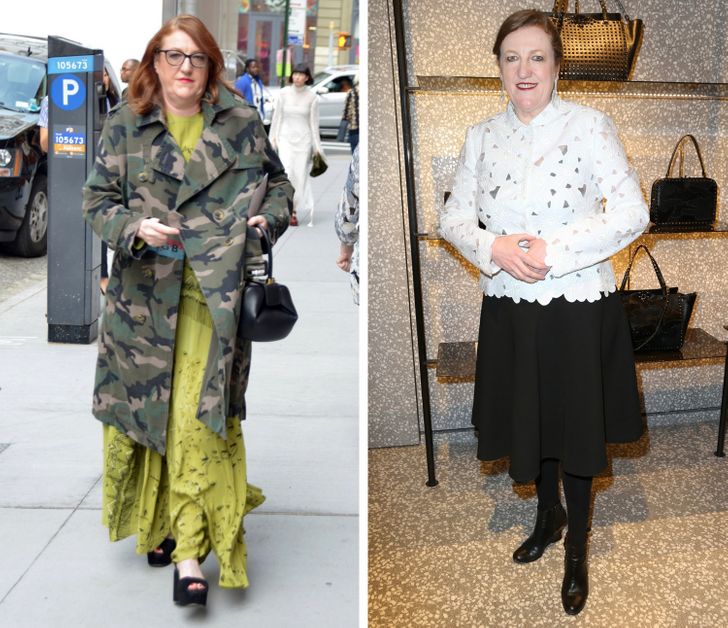 Glenda Bailey is the editor-in-chief at Harper's Bazaar. Judging from her Instagram pictures, she prefers clothes of 1 color. But sometimes we can spot her wearing really bold outfits.
Alexa Chung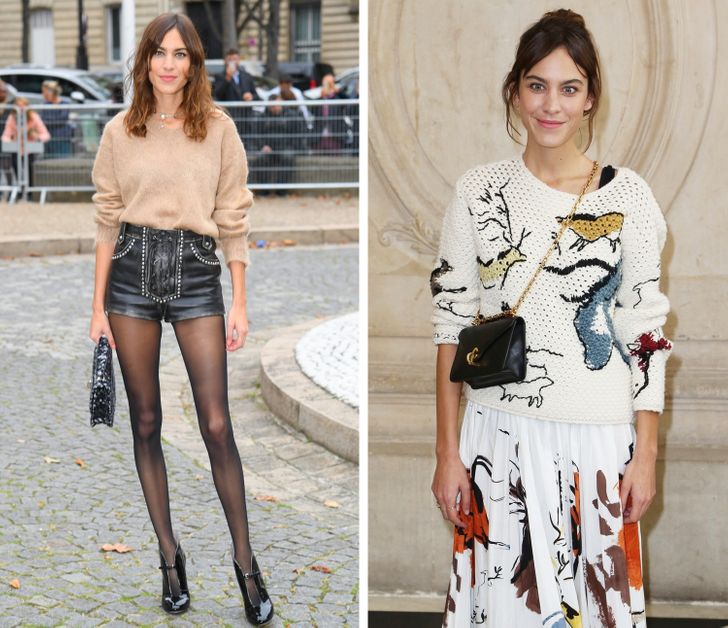 Alexa Chung, an editor at British Vogue, uses all her knowledge about fashion. With her clothes, she tries to highlight her natural beauty — a slim body and long legs.
Who's your fashion role model? Tell us why down below!