The fashion-world abandoned the usual model parameters for appearance, like perfect skin and a standard body shape, a long time ago. We keep seeing more women and men with unusual and memorable looks appearing on runways and becoming new idols. All this happens because society is starting to appreciate individuality and personality, instead of stereotyped and standardized beauty.
We found some bright representatives of the fashion industry that are conquering the world right now.
1. Cee Cee The Super Saiyan is an African albino model who wins the hearts of people in Instagram.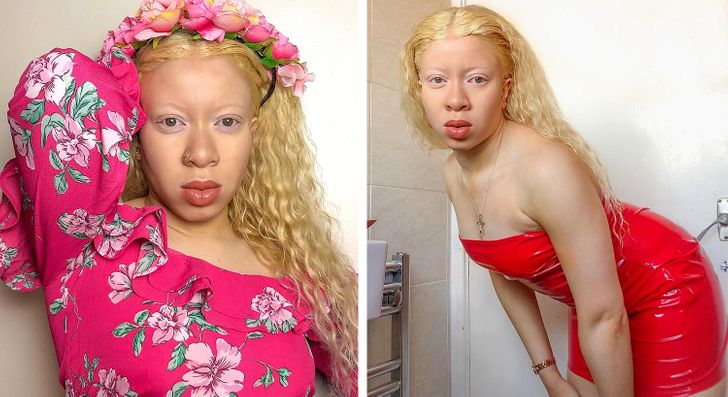 2. Supermodel Liza Ostanina is rocking her rare beauty.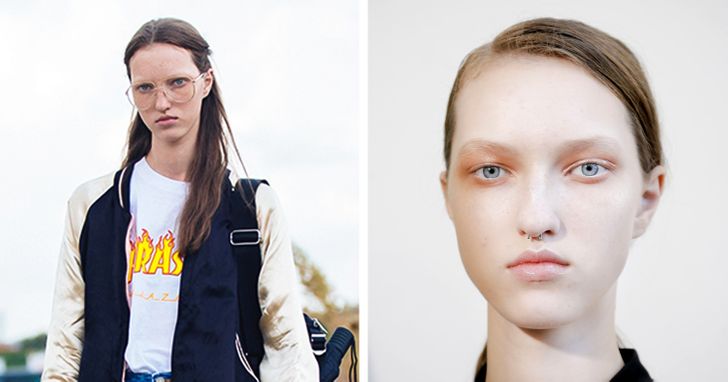 3. Allison Harvard
The girl with bottomless eyes who creates various images with the help of makeup and wigs became popular on social media when she was studying in school. As of May 2020, her Instagram page has 691,000 followers. Allison was featured on America's Next Top Model twice and both times she got 2nd place.
4. Saskia de Brauw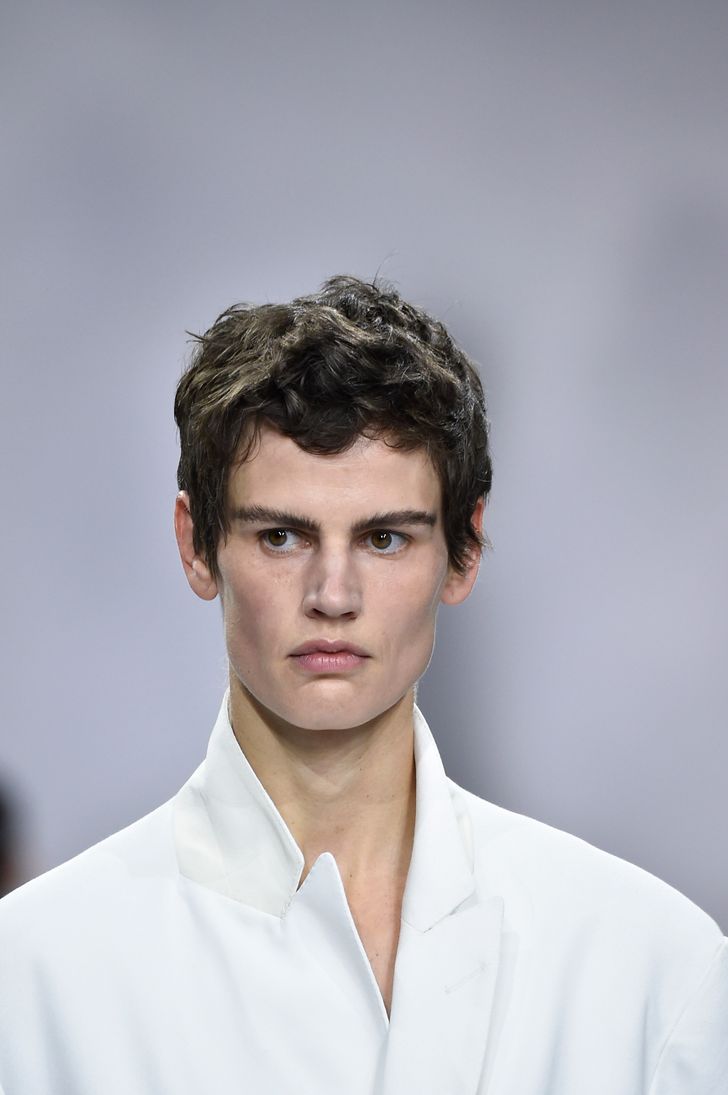 Saskia is a model from the Netherlands who is appreciated for her androgynous appearance in the world of fashion. It allows her to work for both men's and women's shows. She's worked with world-famous fashion designers and appeared on the covers of famous magazines like Vogue.
5. Sebastian Heidelberg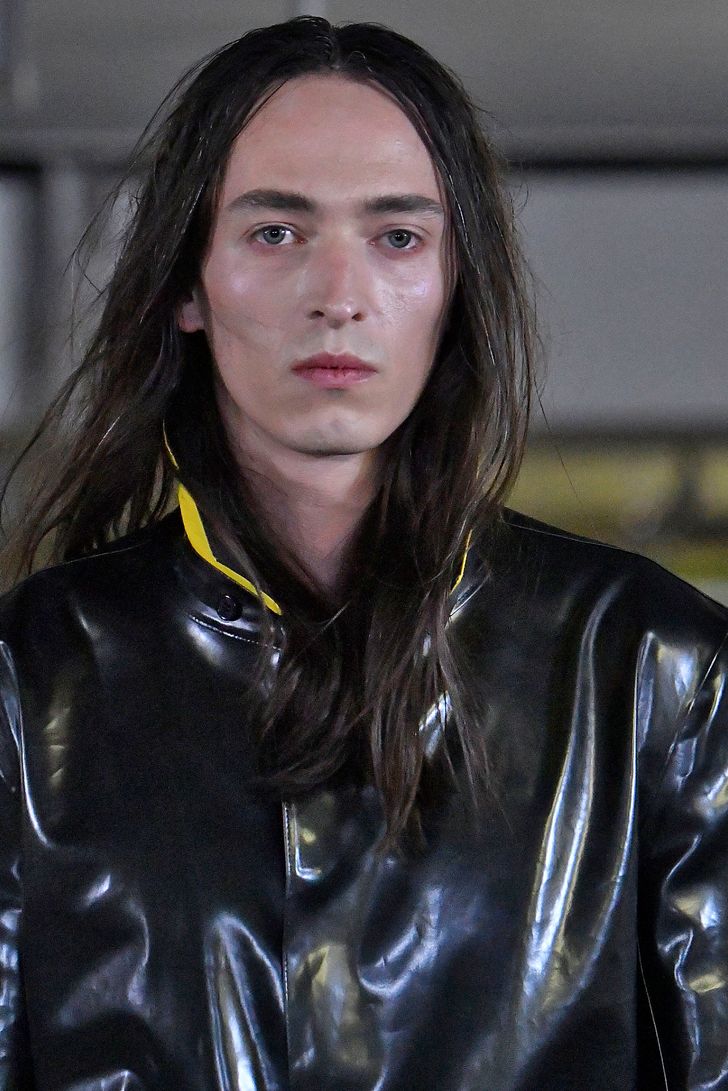 Sebastian is an androgynous model from the German agency AQUAMARINE Model Management. This young man has long hair and an appearance that allows him to appear in unisex images. Sebastian often performs in shows for the Y/Project brand.
6. Georgina Stojiljkovic
The main features of this Serbian model's appearance are her nose that has a hump and the shape of her ears, making her resemble an elf. She has been in runway shows for trendsetters like Giorgio Armani, Philipp Plein, and Jean-Paul Gaultier.
7. Moffy Gathorne Hardy
This British model has suffered from crossed-eyes since childhood. But this cosmetic defect didn't prevent her from becoming a sought-after fashion model. Moffy has a beautiful face and body shape, and despite the issue with her eyes, she has been in photoshoots for magazines. She's signed with Storm Models, the same modeling agency as supermodel Kate Moss.
8. Sveta Alaska
This model's real name is Sveta Benyuk — and she's a simple girl from Voronezh, Russia, who used to work as a manager in a retail store. Her unusual appearance was noticed by scouts from the Lumpen agency who helped pave the way to the fashion world for her.
9. Aleece Wilson
It's the freckles on her face and a bunch of little curls that give this Canadian model such an unusual look. Thanks to a unique mix of nationalities, she has a very unorthodox look. Aleece takes part in fashion shows for Marc Jacobs and Tommy Hilfiger, and she's also done photoshoots for Vogue and other magazines.
10. Lorna Foran
The richness of her red hair, her fair skin, and her eyes, that seem to look straight into your soul, made Lorna popular with modeling agencies. In 2019, she appeared many times on the pages of Vogue and Harper's Bazaar magazines.
11. Anna Cleveland
Anna Cleveland was born into the family of professional model Pat Cleveland. Anna has been engaged in the world of fashion since childhood and when she grew up she became a muse for Zac Posen and Jean-Paul Gaultier. Today she is a well-known and sought-after representative of the fashion industry.
12. Andrea Carrazco
Andrea comes from Mexico. Signing a contract with New Icon New York became a springboard for her career. The model's well-pronounced cheekbones, her nose that has a small hump, and her languid look allow her to embody various, even extravagant, images that can be seen on the covers of Harper's Bazaar.
13. Niko Riam
Niko is a dark-skinned model from the United Kingdom who keeps getting more and more popular day by day. In 2019, she actively took part in various fashion shows for Kenzo and Valentino Couture several times. Her charming chocolate skin and her high forehead make her appearance interesting and unusual. These features are highlighted by both designers and photographers while working with her.
14. Bomi Youn
This beautiful Korean girl is only 21 years old. She first appeared at London Fashion Week in 2018 and instantly aroused the intense interest of fashion journalists. In 2019, she could be seen in many fashion shows. In addition, she appeared on the cover of Vogue magazine and has been seen on its pages several times. Her wide-set eyes are the main feature of her appearance that give her a special charm.
15. Pilar Boeris
Pilar is a model from Argentina. Thanks to her unorthodox look, she can either be extremely feminine or look totally comfortable in an androgynous look. Within the last several years she has actively taken part in the runway shows of Balenciaga, Miu Miu, Philipp Plein, and Jean-Paul Gaultier.
16. Seohyun Kim
Her very unusual eyes, even for Asian people, got her to the podium. Kim is still working her way up in the modeling business, but she has already signed a contract with an agency in London and has appeared on the pages of fashion magazines several times.
17. Kim Davis
The combination of fiery red hair and very light, almost invisible eyebrows opened the way for Kim into the fashion industry. Perhaps it's this unearthly appearance that contributes to her popularity among photographers and the editors of fashion magazines.
18. Alina Bolotina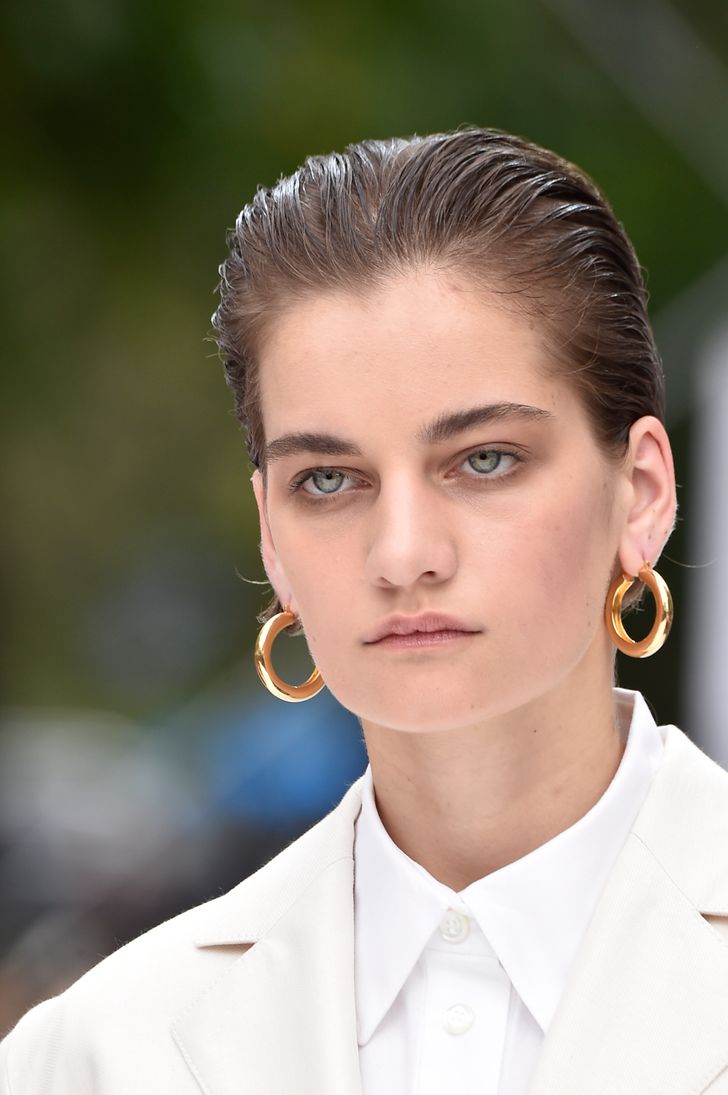 It was in 2018 when the world started to talk about this Russian girl. Her unusual appearance is notable: her blue-green eyes and the shape of her lips leave no one indifferent. Within several years, Alina has conquered the fashion business, having taken part in many fashion shows.
19. Maeva Marshall
The modeling career of this Parisian woman started just a couple of years ago, but she managed to captivate the representatives of the fashion industry with her unusual look right away. The thing is that Maeva's freckles are located in a bizarre and charming pattern all over her face. The model doesn't feel embarrassed about them at all, while fashion houses are happy to be working with such an interesting woman.
What do you think of the appearance of these models?